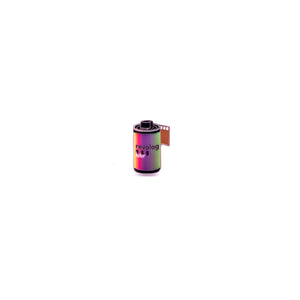 A great way to remember what films you have loaded in your camera, just pin it on your camera strap. 
Revolog & Third Culture come together to create this tribute to Revolog's amazing custom 35mm film, Kolor. 
Revolog produces handmade special effect films for analog 35mm film cameras. Revolog fan's favorite film, Kolor, adds a rainbow of colors including red, blue, orange, green, pink, turquoise to all the photos taken.
Highest quality cloisonné pin
Black rubber pin clutch
Size: 26 x 18mm
Buy 3 or more ThirdCulture 35mm Pins to get RM10.00 off!