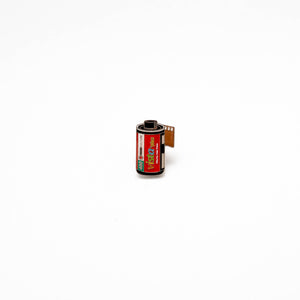 A great way to remember what films you have loaded in your camera, just pin it on your camera strap. 
A tribute to the now discontinued 35mm color negative film. A favorite budget film, the always trusted Vista Plus 400.  
2009 - 2018 RIP
Highest quality cloisonné pin
Black rubber pin clutch
Size: 26 x 18mm
Buy 3 or more ThirdCulture 35mm Pins to get RM10.00 off!